Idea
Fun, creation and science
invented anew
Kids Play is a space that defines anew relations between fun, creation and science. Kids Play means a world full of colours, attractive objects and modern solutions which instantly kindle children's imagination. Here, children can spend time being creative, discovering new phenomena, exercising memory and reflex or even studying foreign languages.
Fun

Quality
time spending

Creation

Space for creativity
development

Science

Discovering the world
spontaneously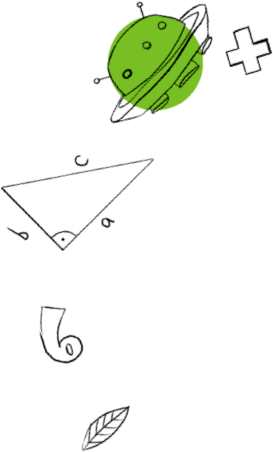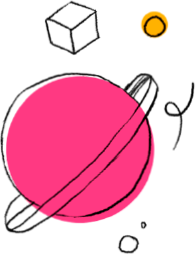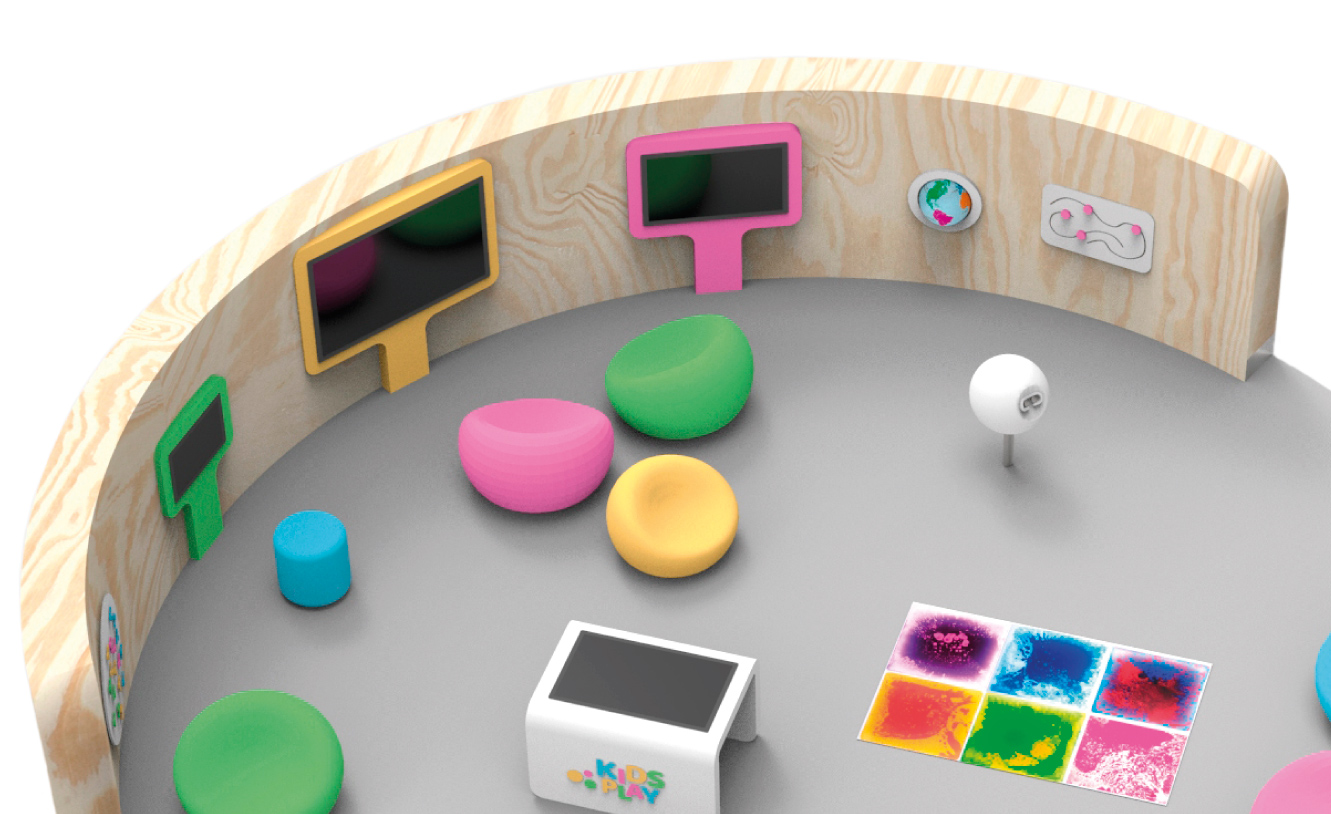 Design
Perfect design
prepared for the youngest
The external construction of the zone was made of wood, what creates an atmosphere of comfort and safety. Other elements, such as touch screen frames or round tables, were made from Krion. Soft carpets and colourful puffs complete the space. All materials used in Kids Play are durable, ecological and dirt-resistant.

Fabrics

Soft and durable textiles

Acrylic

Colourful Krion trim

Wood

Construction made of wood
Space
The carefully arranged world
of fun, creation and science
Kids Play means skilfully selected blocks, shapes, colours and materials, which altogether create a space matching children's needs. Soft carpets, colourful puffs and friendly materials, such as wood or acrylic, win the kids' love. Each and every element of the zone, like size, location and function, was designed in a way to give maximum joy to children.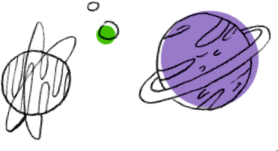 Materials

Soft, durable
and friendly textiles

Space area

From 20 to 100 sq m.,
individual projects

Colour scheme

Colours stimulating
children's imagination
Diversity
Combination of various interaction forms
zabaw manualnych i gier edukacyjnych
Innovation of Kids Play zone relies on combination of two attractive forms of interaction: manual games and educational applications. Elements of manual games, such as touch wall or liquid floor, appeal to senses and boost the imagination. Educational applications teach logical thinking, help to develop memory and expand knowledge about the world, or even enable to practice foreign languages.
Manual games

Stimulation of senses and imagination

Educational apps

30 interactive games

Friendly competition

Peers competition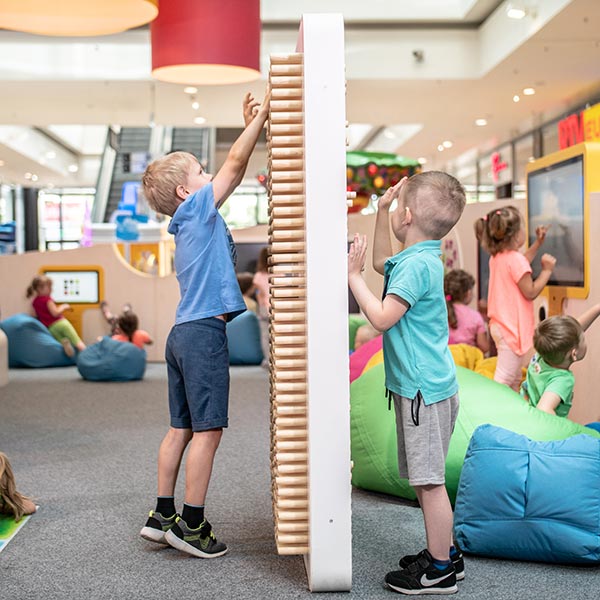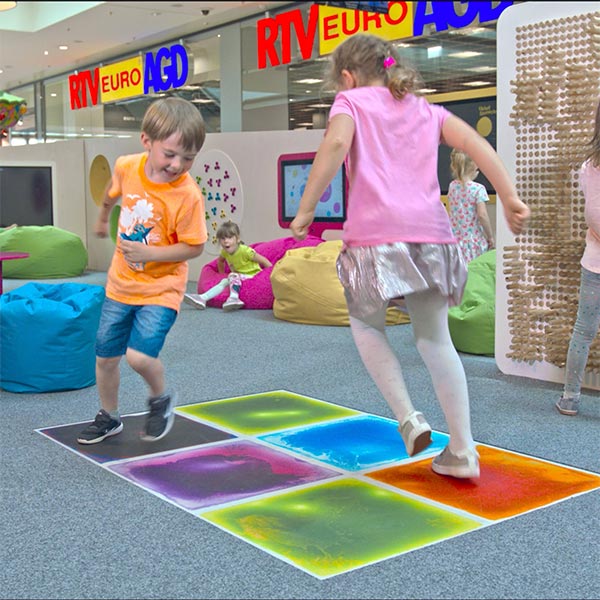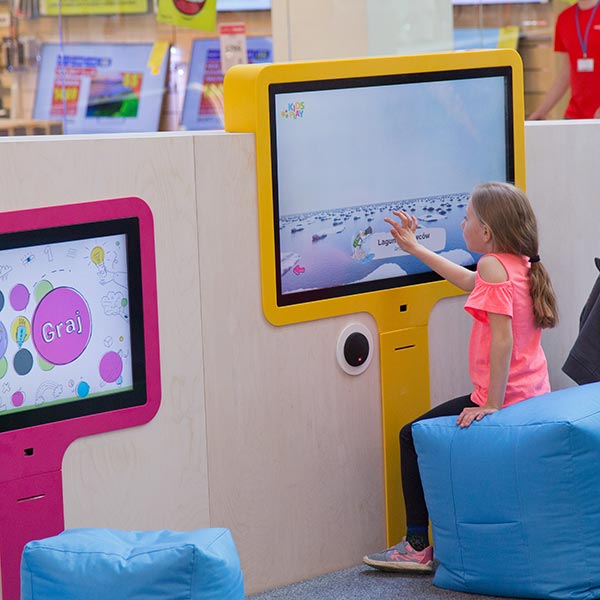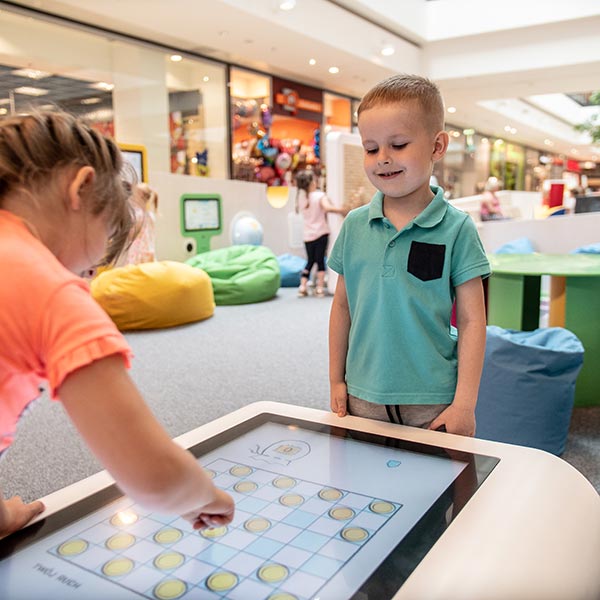 Applications
Educational applications
at their best
Kids Play is a set of over 30 educational applications. Touch screens integrated with zone construction enable children to play attractive multimedia games. Each application was designed to expand particular skill. Like this, children can exercise their memory and reflex, can learn logical thinking as well as acquire knowledge about the world and study foreign languages.

Configuration
Projects tailored
to individual needs
One of the advantages of Kids Play zone is the opportunity to develop individual projects tailored to both: client's needs and the character of given space. Individual modules can be configured in many ways, adjusted to the area size and arranged on a rectangular or circular plan. Individual project allows Kids Play to perfectly match the capacity and character of the venue.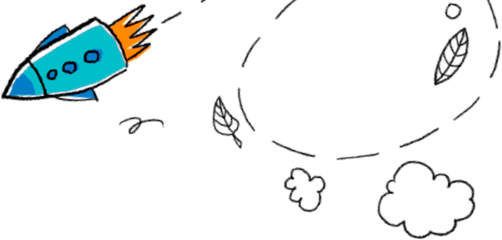 Benefits
Kids Play brings tangible benefits
to shopping malls and other venues
Kids Play is a space dedicated to children. Also shopping malls can be the beneficiary of the product as they gain a distinctive characteristics thanks to expanding their offer to entertaining and educational function for kids. Kids Play perfectly fits in modern interiors of retail passages and due to its qualities, shapes the mall's family atmosphere, increases footfall and the rates of tenants' sales.
Image

Attractive zone of
development, fun and education

Footfall

Increased customer foot traffic,
including of families and children

Loyalty

Children's attachment to
play zone and prize contests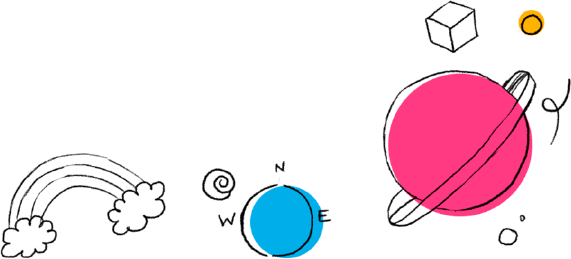 Gallery
See Kids Play
to have the full effect!